Over the years, we have been able to add to our physical resources by building or procuring additional buildings to hold classes, boats, life jackets and more. Through careful financial stewardship, generous donations, local grants and sponsorship, we were able to break ground on our current Boat House in 2015.
The Boat House
Our waterfront boathouse facility provides indoor storage for all our Opti, Pico, and Laser boats, rigging, and sails as well as the materials to support our summer programs. Thanks to a thoughtful design we are able to maximize the space in and out of season. The boathouse also allows for quick cover during a summer squall.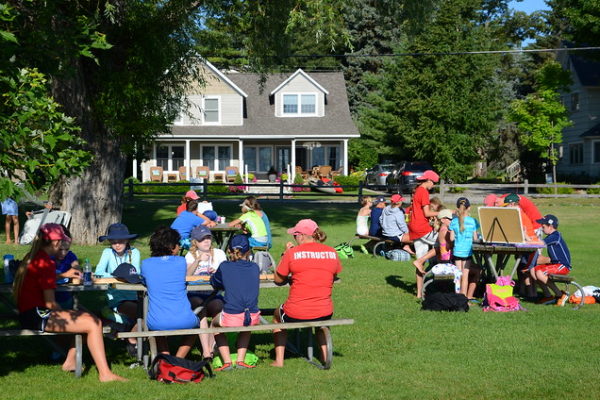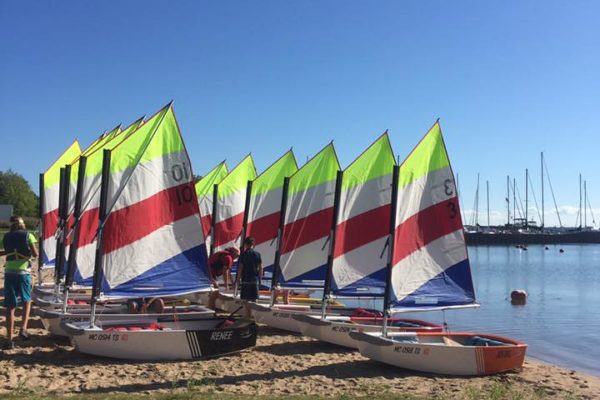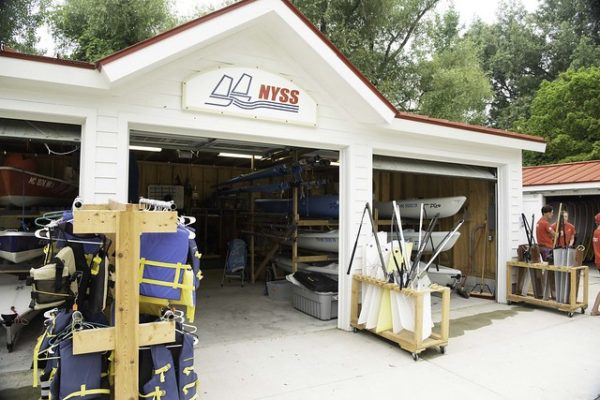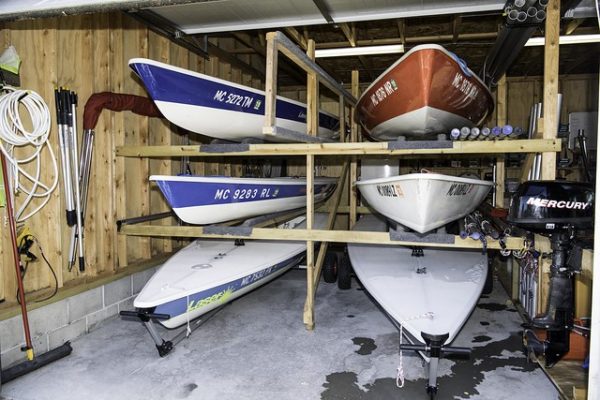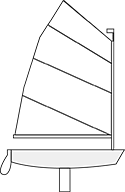 Optimist Pram
14 fiberglass, 6 wood, 8' in length with playful names and colorful sails. This boat is the premiere boat for beginning sailors. It's shape is often referred to as a "bathtub" making it both comfortable and safe for novice sailors and yet spirited enough to maintain sailors' interest as their skills develop.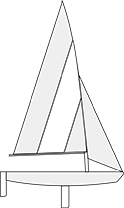 Laser Pico
6 boats made of recycled plastic sporting both a main and jib sail. These versatile boats allow for single or double handed sailing. A unique feature is their automatic bailer design which allows for quick recovery following a capsize.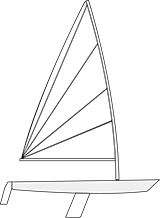 Laser
6 boats made of fiberglass with nautical colored hulls and a 4.7 rig. Using a 4.7 rig allows for both safety and flexibility. Lasers are Olympic caliber boats that are simple and fast for the more experienced sailor on Northport Bay.
The boathouse is an integral part of the Northport Harbor. The waterfront Village of Northport, founded in 1849, is the quintessential up-north destination. With over ½ mile of public beaches there is plenty of space for sunbathing, picnics and events like private weddings and the local farmer's market. The Northport Harbor (G. Marsten Dame Marina) has recently been refurbished; it is a Michigan Department of Natural Resources harbor of refuge with 33 seasonal and 67 transient slips. The marina is just one block from downtown where shops, restaurants, art galleries and other amenities are abundant during the summer months.
You can learn more about G. Marsten Dame marina here.